Emmanuel Ike in Africa
March 2020

Emmanuel Ike is a regular at Men's Group when not in Africa. To and fro several times a year, with support from the Thrift Shop, Men's Group and individuals he supports African Churches and orphanages.
His picture is NOT posted on Social Media.
Being kidnapped, held for ransom and being tortured until relatives pay for his release are dangers he faces each time he returns to Africa.
Churches he supports have dirt floors and some even lack a roof. Churches in villages where Boko Haram murders men, kidnaps women and children to sell as slaves and worse. Orphanages full of otherwise homeless children.
In his words...
To the saints of the Church that Jesus Christ purchased with His precious blood I bring greetings from the Missions Field.
I have seen the goodness of God in the land of the living (Psalm 27:13) and I have witnessed the evidence of the Hand of God and the Finger of the Almighty. I am going to share only three (3) amazing unimaginable God-incidences with pictures and video clips.
When returning from the missions trip of November 2019, the pastor of the church in a commercial town called Ejeme came to meet me in the Bishops-court with some of his members asking for help to rebuild their dilapidated church. Their home church had closed three times before and was about to close the fourth time. That town is a center ripe for soul-winning and evangelism. There are some new generation churches in parts of town and people were leaving the Anglican Church to join them because of the ramshackle building. I promised that I would pray the Lord to help.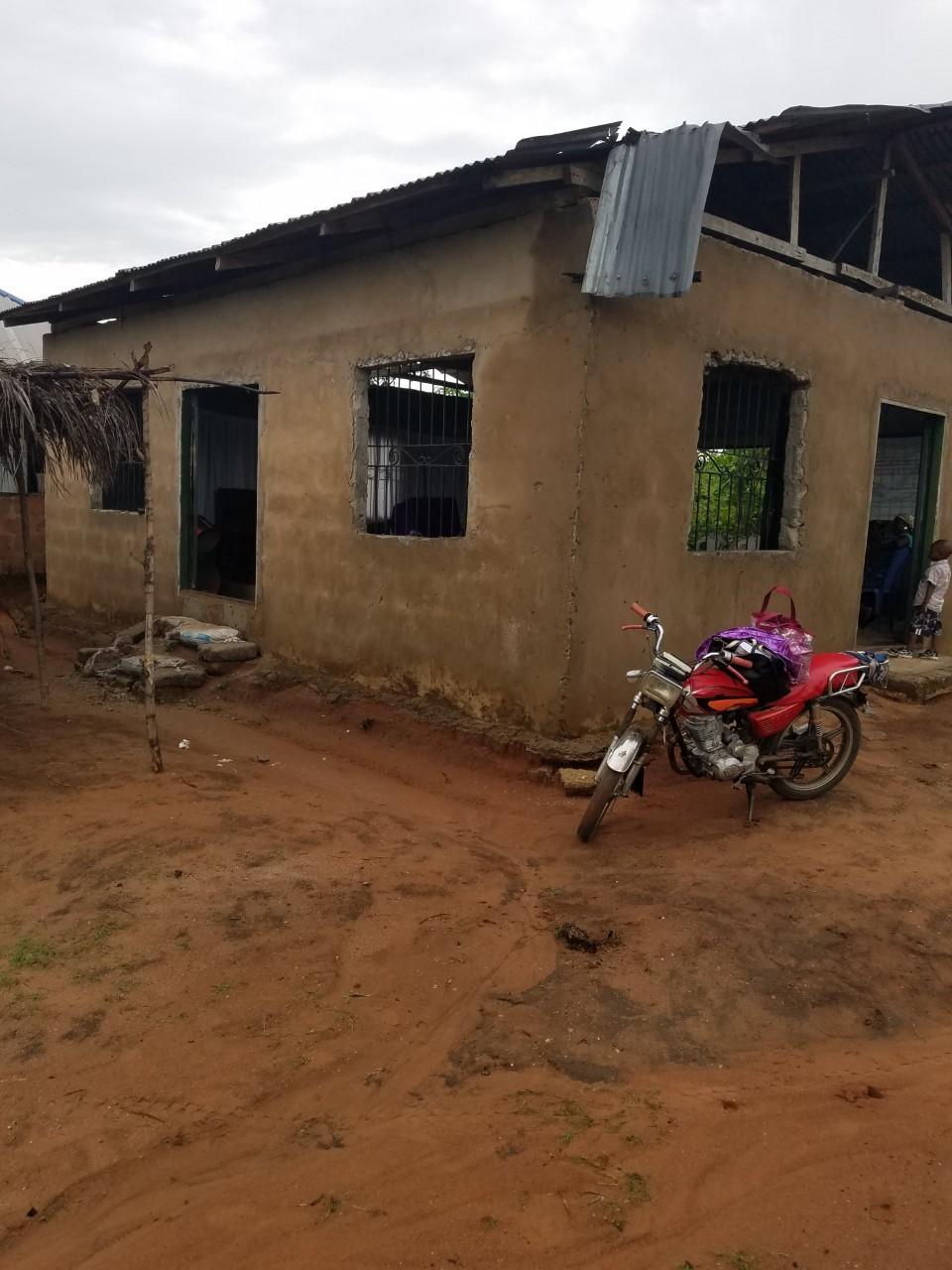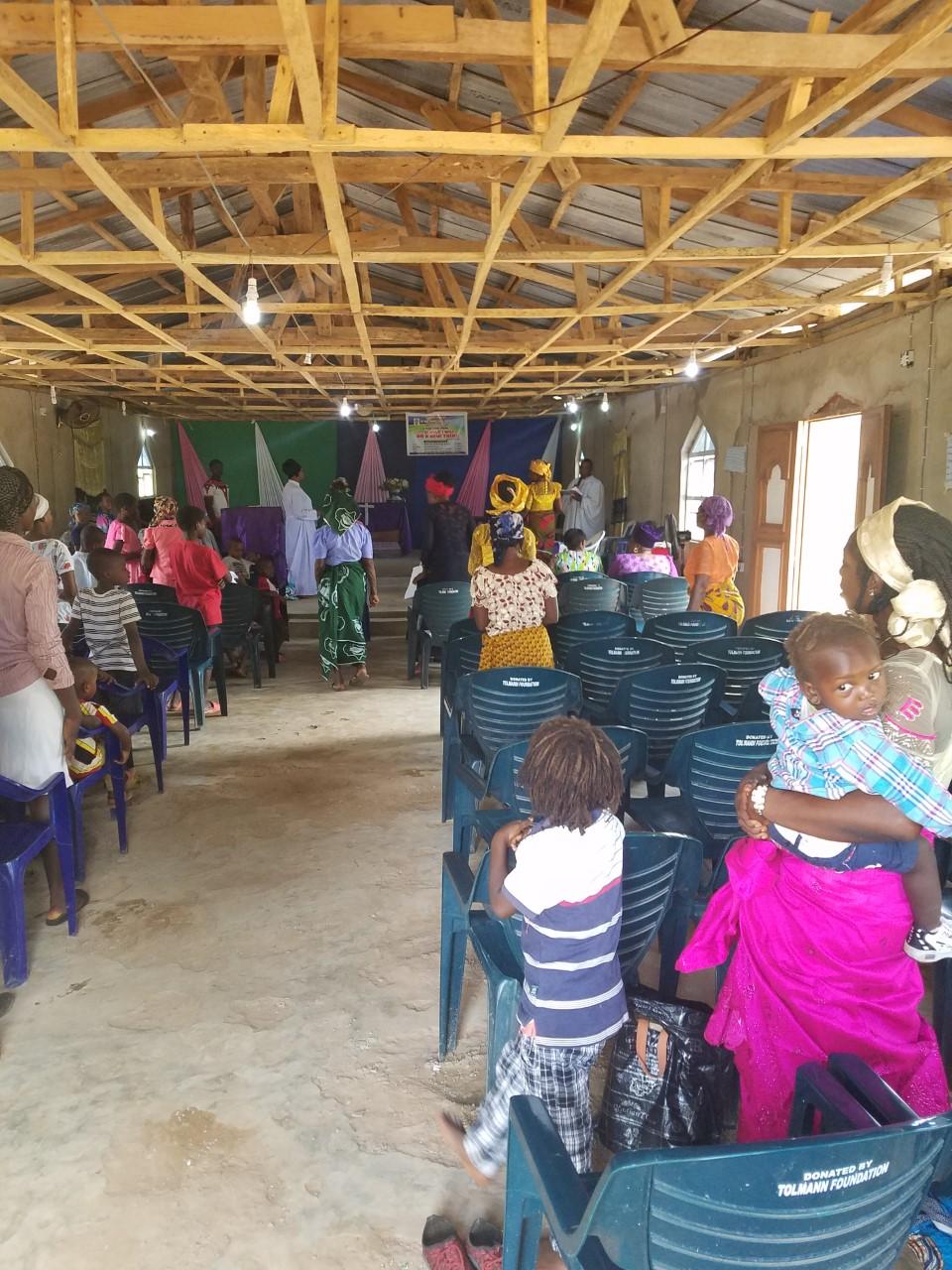 A few days before departure, as I also prepared for the Ordination discernment and the trip, Elizabeth's mother suddenly passed on to eternity. That threw a monkey wrench into all plans for the mission. Deacon Kim and Moses then threw in some funds that would accomplish the project. By the grace of God I completed the Church building. But first to the testimonies.
Testimony 1: Bible not burned in inferno
Thu, Mar 5 at 11:27 AM
I dedicate this testimony of God's omnipotence and confirmation of His Holy Writ to everyone who has ever donated a Bible to missions work.
We did Street Evangelism by a School of Nursing and Midwifery at Asaba, and we gave out some bibles. A lady related to one of the evangelism team asked me for a bible and I gave her one.
A few days later there was wild fire, the types ravaging California, Arizona and Australia. The School of Nursing and Midwifery Asaba was totally consumed and everything reduced to ashes. The Bible was the only element not burned in the ashes. The lady had left some currencies (cash) hidden in the Bibles; the highest denomination of the country's currencies (the equivalent of the US $100 bill). Even the currency bills in the Bible were consumed but the Bible remained incredibly un-singed and intact. You would hear the lady, rambunctious and in astonishment saying "Just imagine, how can this happen? . . . . True that Everything will pass away (destroyed) and be consumed but the Word of God will never be destroyed" a paraphrase / adulteration of Matthew 5:18 saying "Heaven and earth will pass away, but one jot or one tittle will not pass away from the word of God."
She made the effort to search for me and render this testimony which a passerby recorded.
How true . . .
The word of God is living and powerful . . . . (Hebrews 4:12)
Everything (Heaven and Earth) will pass away (be destroyed) but the word of God will never be destroyed … (Matt 5:18; 24:35; Mark 13:31; Luke 21:33)
Testimony 2: Unburnt Bible @ Military checkpoint
Thu, Mar 5 at 11:33 AM
I dedicate this also to everyone who ever donated a Bible for Missions work.
I had informed members of the Men's Fellowship of the need for a van or mini-bus for Evangelism. John Bradley in the men's group ran into a friend (Josh Thompson) who had bought a new van and was willing to give the old one for a donation. The Deacon's board through Deacon Gary contributed, I immediately acquired it and filled it up with boxes of Bibles and clothes and shipped it off.
After clearing the van from Customs and Excise in Africa, I had the van driven to the Diocese. There were so many police and military checkpoints on the way, and these checkpoints are for shakedown. These law enforcement personnel extort anything and everything. When I told them I had no more money to offer they took a Bible from me.
Well the raging fire also consumed their camps and tents, and everything in the tents reduced to ashes. Apparently they had forcibly taken a laptop computer from someone and they placed the bible on the laptop. The raging inferno burned up everything including the laptop under the Bible but the Bible was not singed a bit. The military personnel were flabbergasted. Couldn't comprehend what just transpired.
Miraculous. Fantabulous. The Hand of God authenticating the Book of God.
Testimony 3: Heavenly Unseen Warriors
Thu, Mar 5 at 11:43 AM
Two Bible verses lead this next testimony -
He that is in you is greater than he that is in the world (1 John 4:4)
". . . Lord, I pray, open his eyes that he may see." Then the Lord opened the eyes of the young man, and he saw… the mountain was full of horses and chariots of fire all around Elisha. (2 kings 6:17)
Before I share this third miracle at the environs of Asaba diocese I need to briefly narrate a God-incidence some years back when I was in Washington DC. A medical missions team had gone to Mexico. The day before their return to the USA a native walked up to the lady head of missions and smiling mischievously asked her why she brought 15 armed soldiers to guard her the night before. The bewildered lady responded that she had never asked for or brought along any armed guards. The native said "I counted them, they were 15 armed soldiers altogether. We had planned to rob and kill you yesterday but surprisingly when we came we saw 15 soldiers that we had never seen before protecting you." The lady responded that she didn't know what the guy was talking about.
Later at the end of trip when the lady got back at church in Washington she shared the experience. The Church pastor asked her what day that discussion occurred, and she specifically remembered the date. The pastor remembered that on that exact date someone in church after Bible Study had said she felt they should pray for our sister on the mission field; and the pastor then filled with the Holy Spirit said "please all those of you in church that day who prayed for our sister stand up." And you guessed it, they were exactly 15 people.
The God-incidence.
I had gone out in the van with a driver to do local evangelism and distribute bibles. On our way back the van developed some mechanical problems and wouldn't move. It took a while to get a local mechanic who worked on the car until fairly late in the night. If there was a local hotel we would have considered checking in until the next morning because the Bishop and others had strongly advised against travelling in the night. We didn't know any motels and we didn't have so much money anyway, so we moved ahead in prayers and faith.
Some miles down the freeway in the middle of no-where there were flashing lights ahead with a parked SUV. There were four or probably five fully armed bandits with AK 47s and our first reaction was "that's it, we are done." They approached aggressively but first decided to check the inside of the van with their flashlights. Then in an instant astonishment one of them shouted in Pidgin English "Make una run oh!" , meaning they should all run away as fast as they could.
And immediately they all dashed off into the bush abandoning their SUV. So here we were in the middle of the freeway in the dead of night with an abandoned SUV. We did not know what they saw that scared them to run for their lives. We simply drove off a little bit disturbed but singing songs of praises.
The experience of the missionary in Mexico two (2) decades earlier and my two beginning Bible verses before this write-up explains what they saw. The day after this incidence without telling Elizabeth I decided it was time to cut short my trip and return home to the USA. When I mentioned to her to contact Delta Airlines to schedule an early return flight she informed me that in the Women's prayer meeting in church the day before, someone had asked everyone present to pray for Brother Emmanuel who is on the mission field in Africa. Praise be to God.
Testimony 4: Quest For Happiness Orphanage
Wed, May 29, 2019 at 3:58 PM
I bring you greetings from the Missionary Fields of East and West Africa. This first report and pictures detail my first stop at Nairobi Kenya when I left Phoenix in the last week of March. My first stop was the Quest For Happiness Orphanage in Ruai, Nairobi Kenya.
On my way out for this Missions trip of this first quarter, our Missions Minister Deacon Kim and her husband Bob Crecca gave me a handsome donation, followed by sister Sue Larson and by the Men's Fellowship. Brother David Goodwin gave me the funds strictly for the feeding of the orphans in the Orphanages. "For all things come of Thee (O Lord) and of Thine own have we given Thee." Sister Lody and the Repete Boutique staff gave me children's clothes.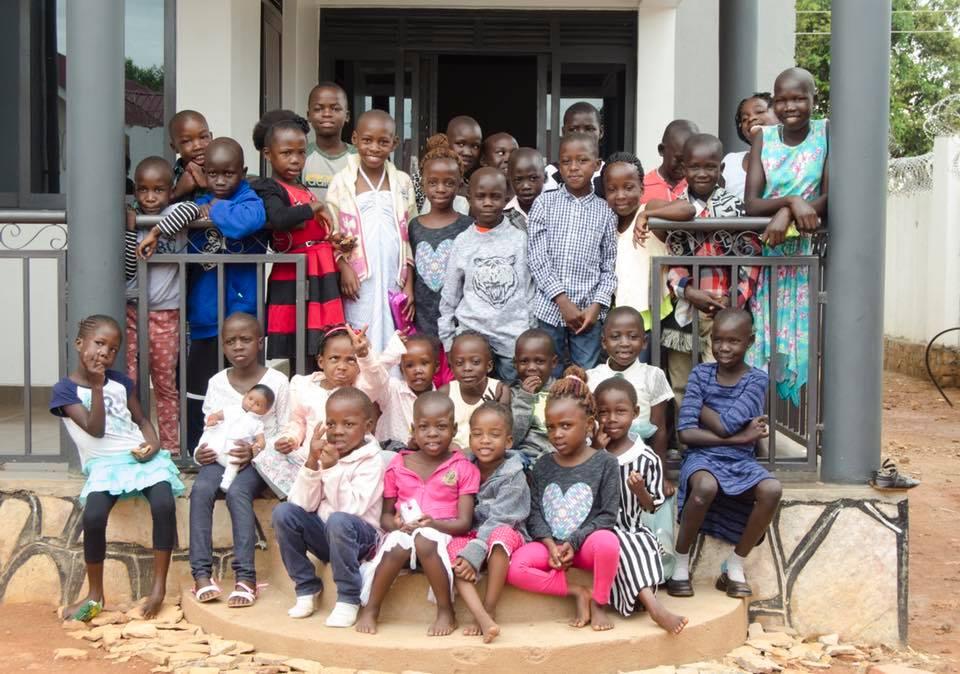 The Director and Headmaster, Pastor Julius Mbaya Makathimo had written to me that the Bore-Hole our church blessed them with a few years ago needed urgent repairs. I arrived Ruai-Nairobi with five boxes of Bibles and another five boxes of clothes for the Orphanage and I donated the funds from Brother David for feeding the orphans for the four straight days that I spent at Nairobi, and left funds for Orphanage food pantry. I paid for the servicing and parts replacement of the Bore-Hole.
The Orphanage population had risen to 125+ and more orphans and Motherless babies were expected. I was asked to preach the Word at the local church on Sunday morning and the topic of my sermon was "Lay Aside Saul's Armor."
---
Through Brother Emmanuel we help support vibrant Christian churches in villages where conversion to Christianity from animism is growing exponentially in the face of poverty and the danger of violence. Villages like the one from which Brother Emmanuel was fortunate to escape when armed militia men sought to capture him.

Brother Emmanuel is currently in discernment for the Priesthood. His story, "Rescued-My Stories of Divine Intervention" can be purchased at Amazon.Com or read on-line.

Meet Emmanuel. Mens' Group meets for breakfast every other Saturday at 07:30 in Celebration Hall. An optional very spirited Bible Study begins at 06:30 in the Conference Room.